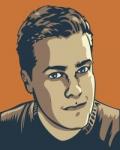 DOWNER, STEPHEN
Coloriste
Né en ÉTATS-UNIS.
Site Internet : http://sdowner.deviantart.com
Nombre total d'albums : 1
12 - JUSTICE LEAGUE UNIVERS 12


Scénario :
ABNETT, DAN
FINCH, MEREDITH
JENSEN, VAN
JOHNS, GEOFF
PERCY, BENJAMIN
Dessin :
BORGES, GERALDO
FABOK, JASON
HERBERT, JACK
KUDRANSKI, SZYMON
MENDONCA, MIGUEL
MERINO, JESUS
SIQUEIRA, PAULO
Couleurs :
ANDERSON, BRAD
DOWNER, STEPHEN
ETAEB, GABRIEL A
HI-FI
MAJOR, GUY
Éditeur :
URBAN COMICS
Collection :
DC PRESSE
DL :
02/2017
Cote :
Format :
ISBN :
979-1-02-681176-3
Nb. Pages :
127
Code :
Rangement :
Lieu d'achat :
NOZ
Publicité :

-+-+- Info-Edition -+-+-
Contient les épisodes US :
- Justice League #50 (Darkseid War, conclusion: Death and Rebirth / La Guerre de Darkseid, conclusion : Mort et Renaissance),
- Titans Hunt #3 (Chapter Three: Friends Like These / Avec des amis comme ça...),
- Flash #52 (Full Stop / Arrêt complet),
- Green Arrow #51 (World of Difference / Un monde de différence),
- Wonder Woman #52 (In the Name of Love / Au nom de l'amour).
-+-+- Résumé -+-+-
La conclusion de la Guerre de Darkseid ! La Ligue de Justice contre l'Anti-Monitor : dernier round ! Geoff JOHNS et Jason FABOK apportent un chant du cygne à l'ère de la Renaissance ! Donna Troy, Dick Grayson et Garth tentent de comprendre quel lien les lie, par Dan ABNETT, Paulo SIQUEIRA et Geraldo BORGES ! Flash et les Lascars s'allient contre le Sphinx, par Van JENSEN et Jesus MERINO ! Green Arrow et Deathstroke dans un duel à mort au fin fond du Nigéria, par Ben PERCY et Szymon KUDRANSKI ! Wonder Woman dévoile au grand jour le plan des dieux de l'Olympe concernant Zeke, par Meredith FINCH et Miguel MENDONÇA !
---